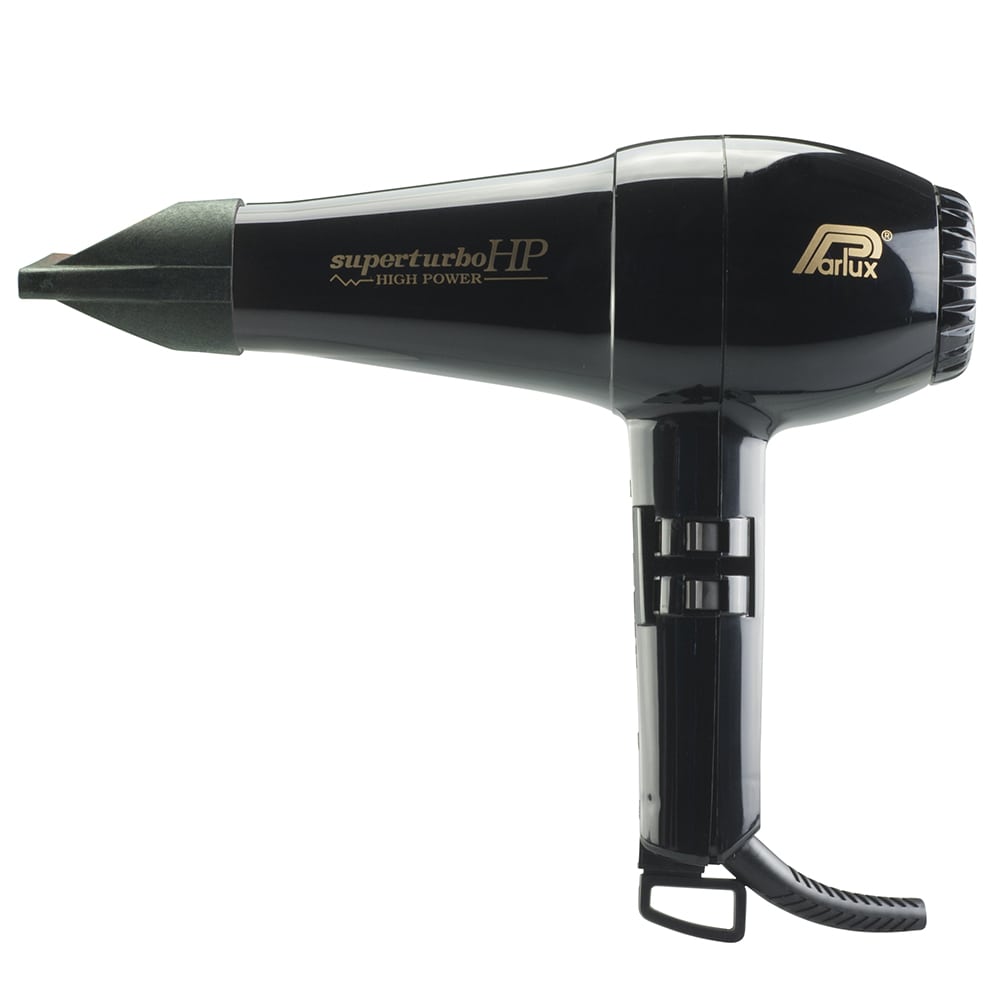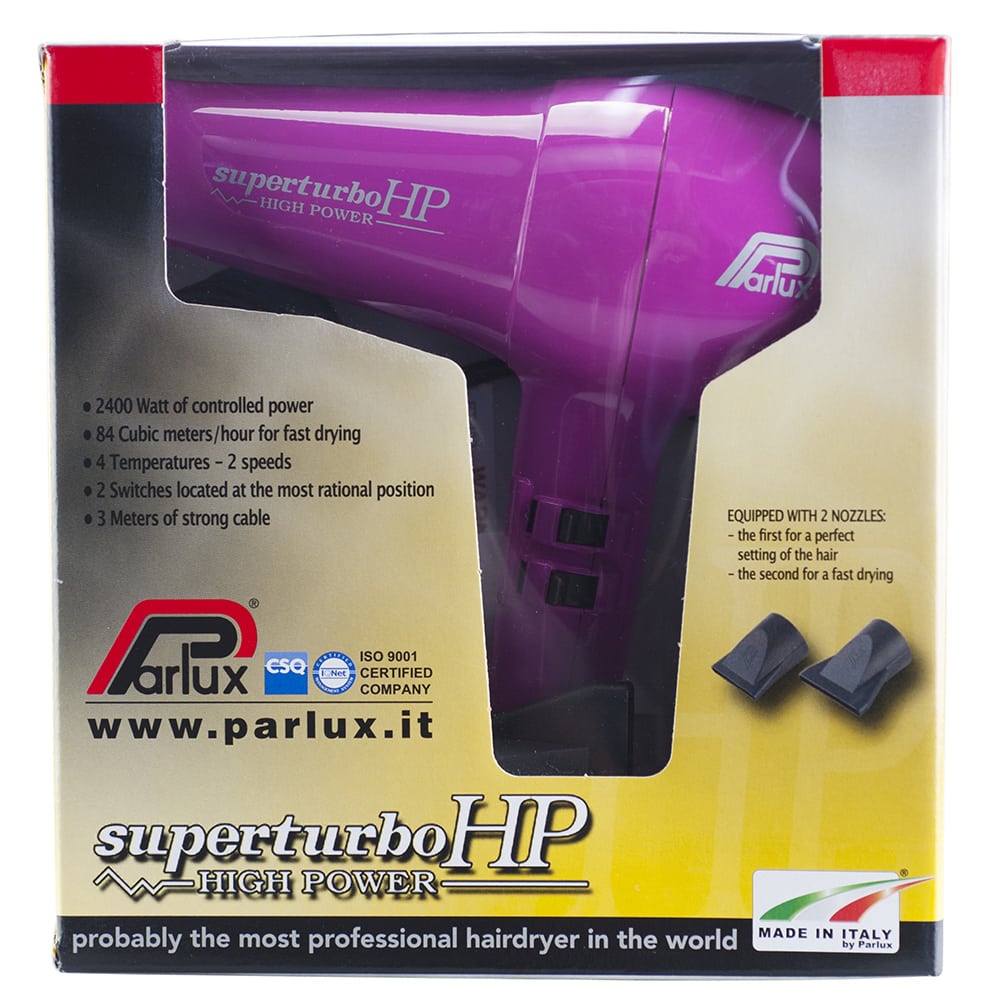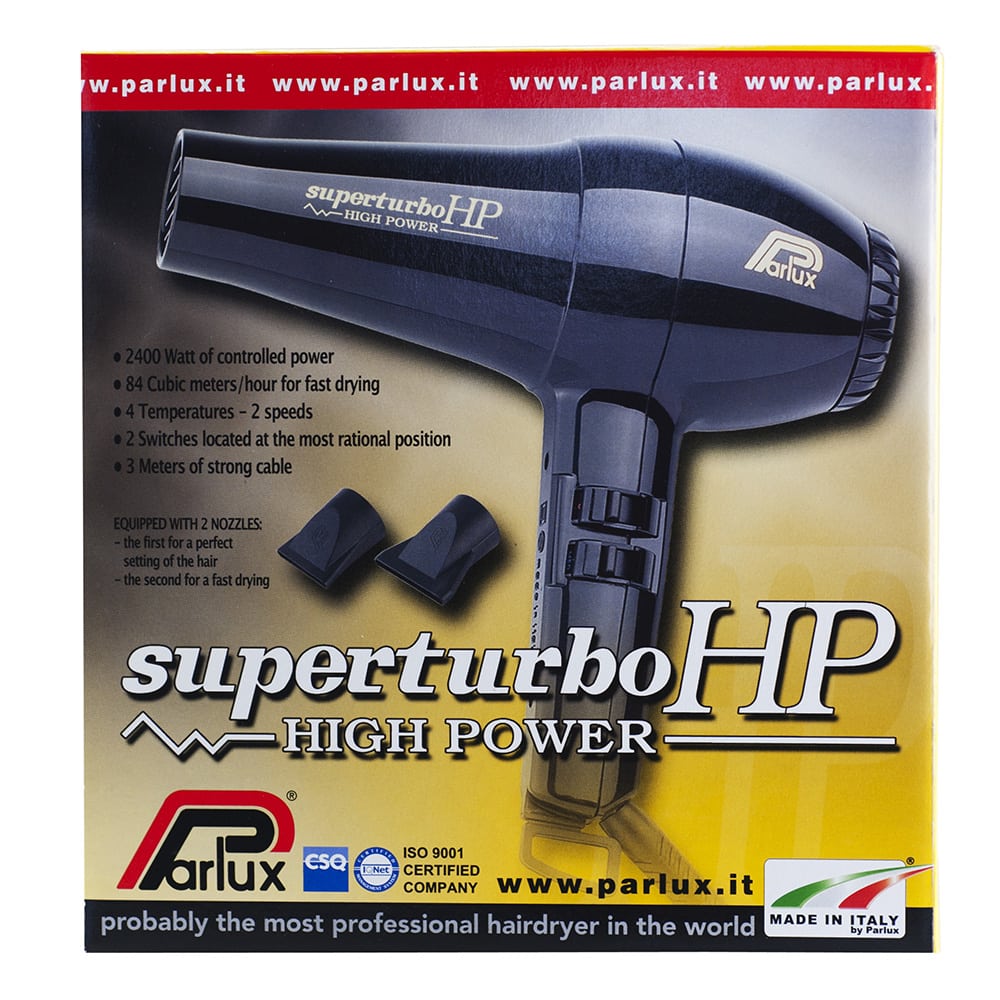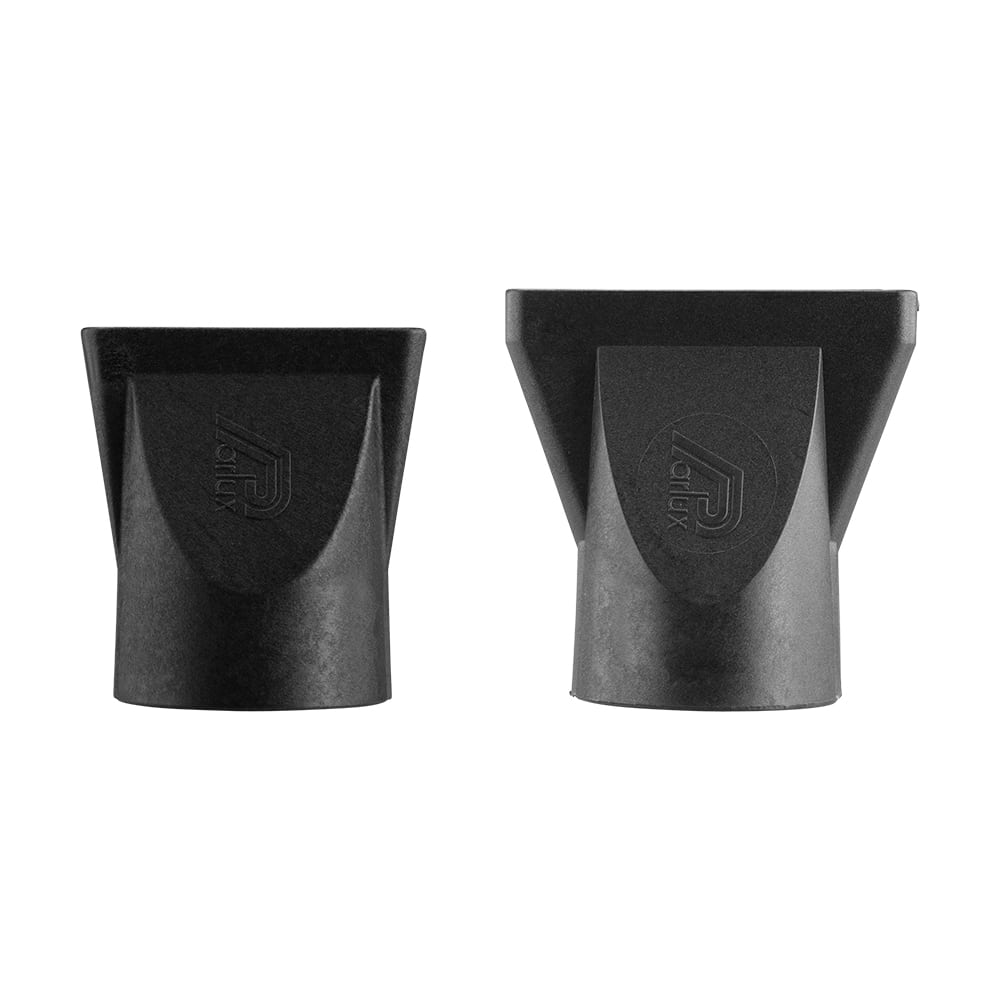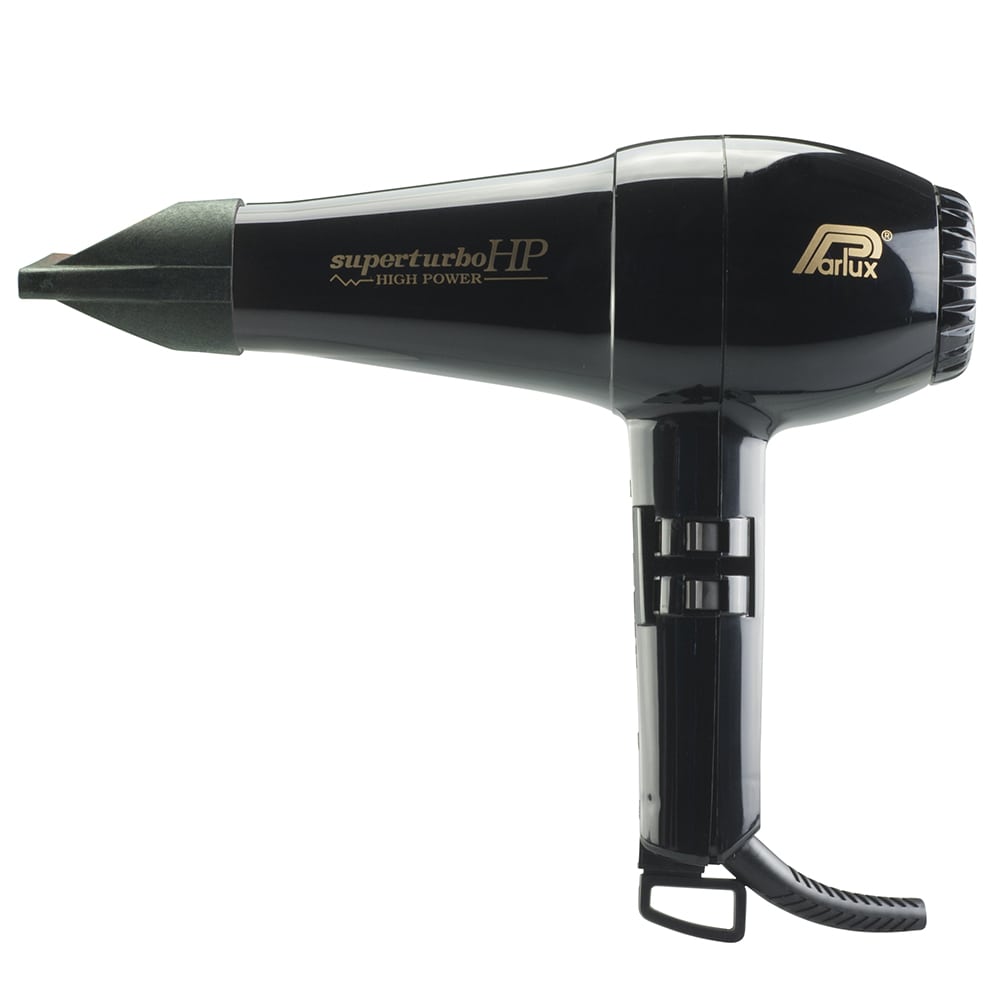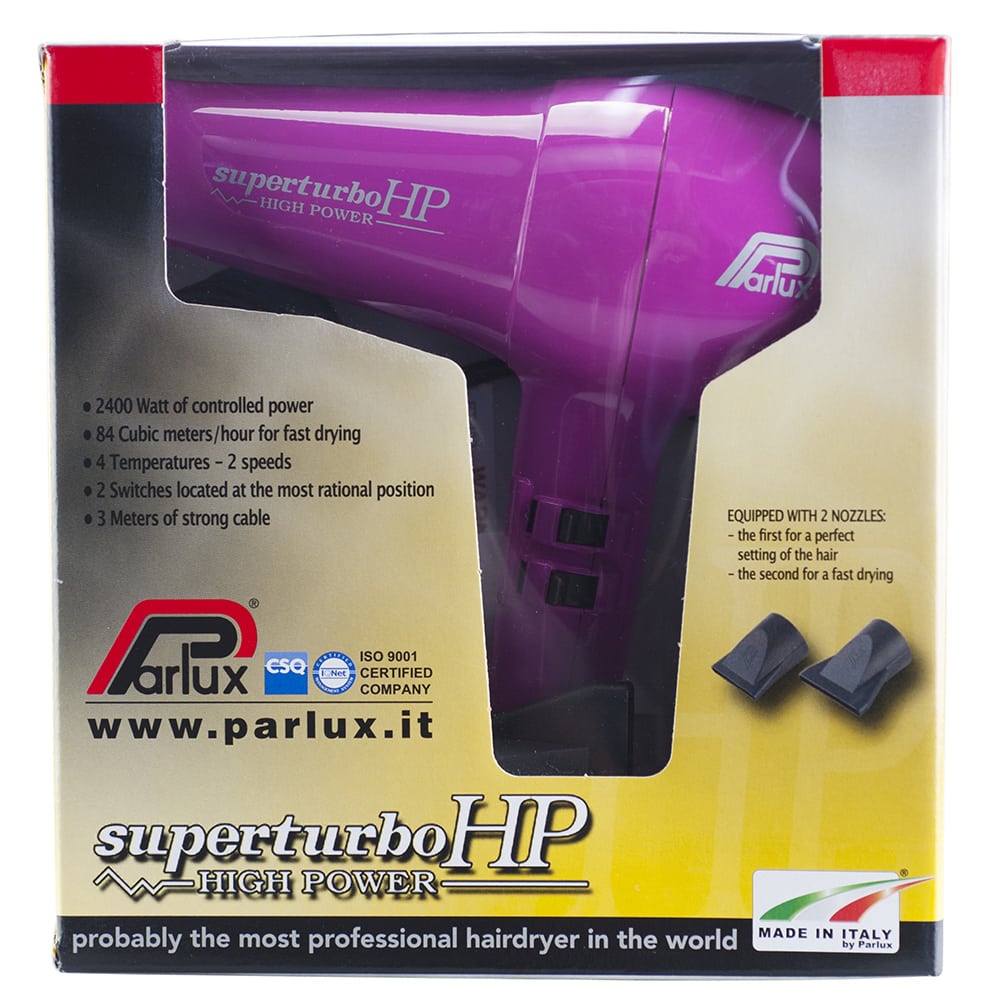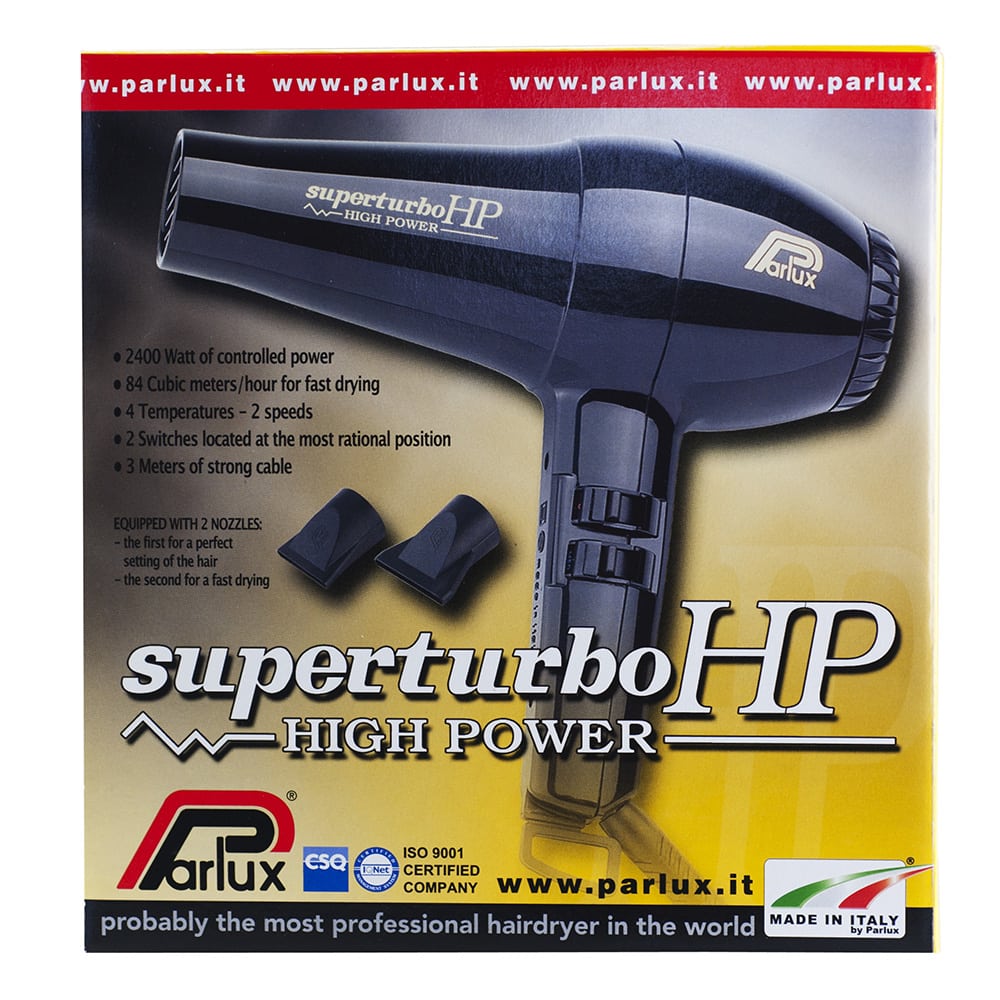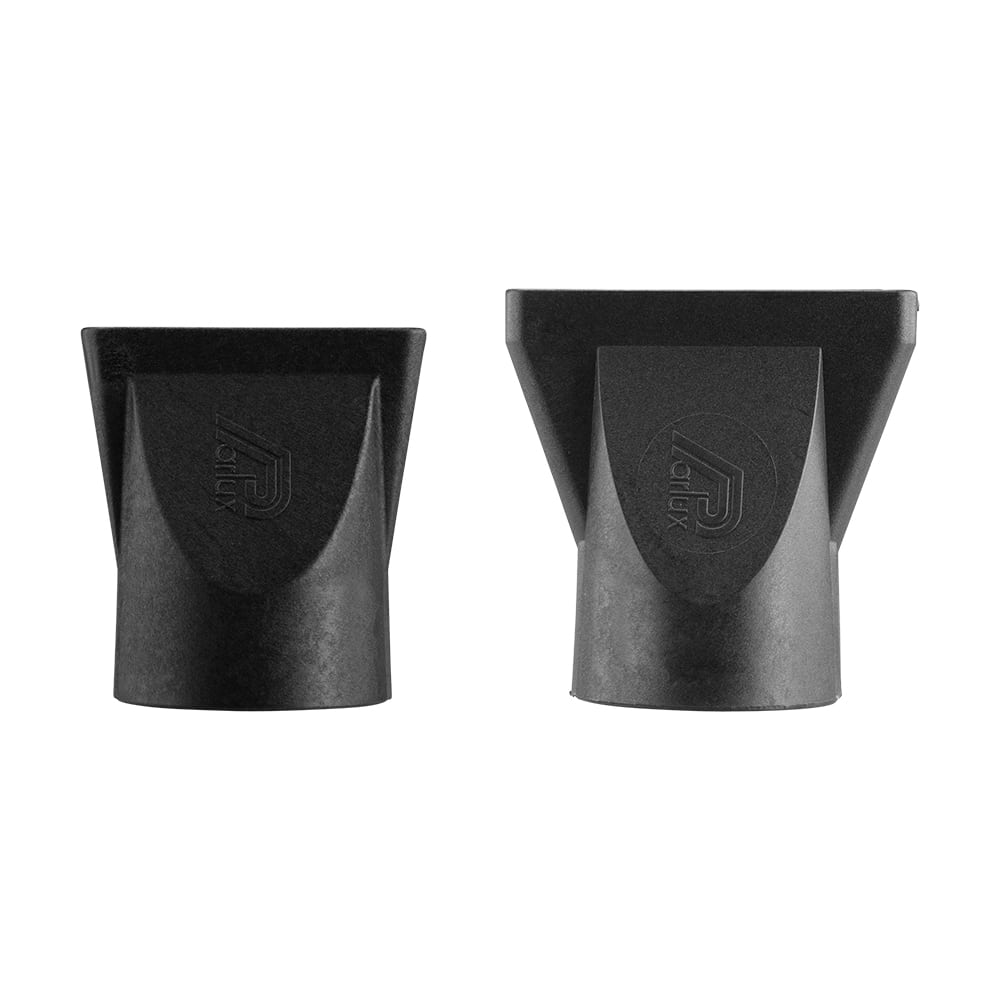 Parlux Superturbo HP Hair Dryer
Supercharged, High Power
The Parlux Superturbo HP High Power Hair Dryer takes a salon favourite and turbo charges it. With a whopping 2400 watts of power and super fast 84 cubic metres per hour of drying, no wonder Parlux is the #1 professional hair dryer brand in the world.
Made in Italy, Parlux is a multi-award winner both internationally and in Australia, including thirteen years in a row at InStyle Best Beauty Awards. Supercharged Parlux power!
2,400 watts of controlled power
Long life: 1,800 hours
Airflow: 84 cubic metres per hour
Ciaramella K-LAMINATION motor assures longer life
2 speeds / 4 temperatures
3 metre professional strength cable
Included attachments: two concentrator nozzles (small and large)
Melody Silencer: available to further reduce noise
2 year warranty
Made in Italy
For optimal results shampoo, apply conditioner and then rinse hair. Detangle and dry. Dry hair using a radial brush and, if preferred, the concentrator nozzle supplied with the dryer. Dry one section of the hair at a time by winding hair gently around, or partially around the radial brush. Whilst letting the hair glide over the brush, apply air from the dryer at the required temperature. Repeat until hair is dry and desired style is achieved.
2 year manufacturer's warranty
Guaranteed product authenticity
Secure online payments
Free delivery over $75, Australia-wide
Click and Collect option available in Sydney, Brisbane and Perth
Prices always at recommended retail price. We don't inflate our RRPs to make discounts look bigger
Have a question about the Parlux Superturbo HP Hair Dryer? Contact us directly via 1800 251 215 or visit our Contact Us or FAQs pages.