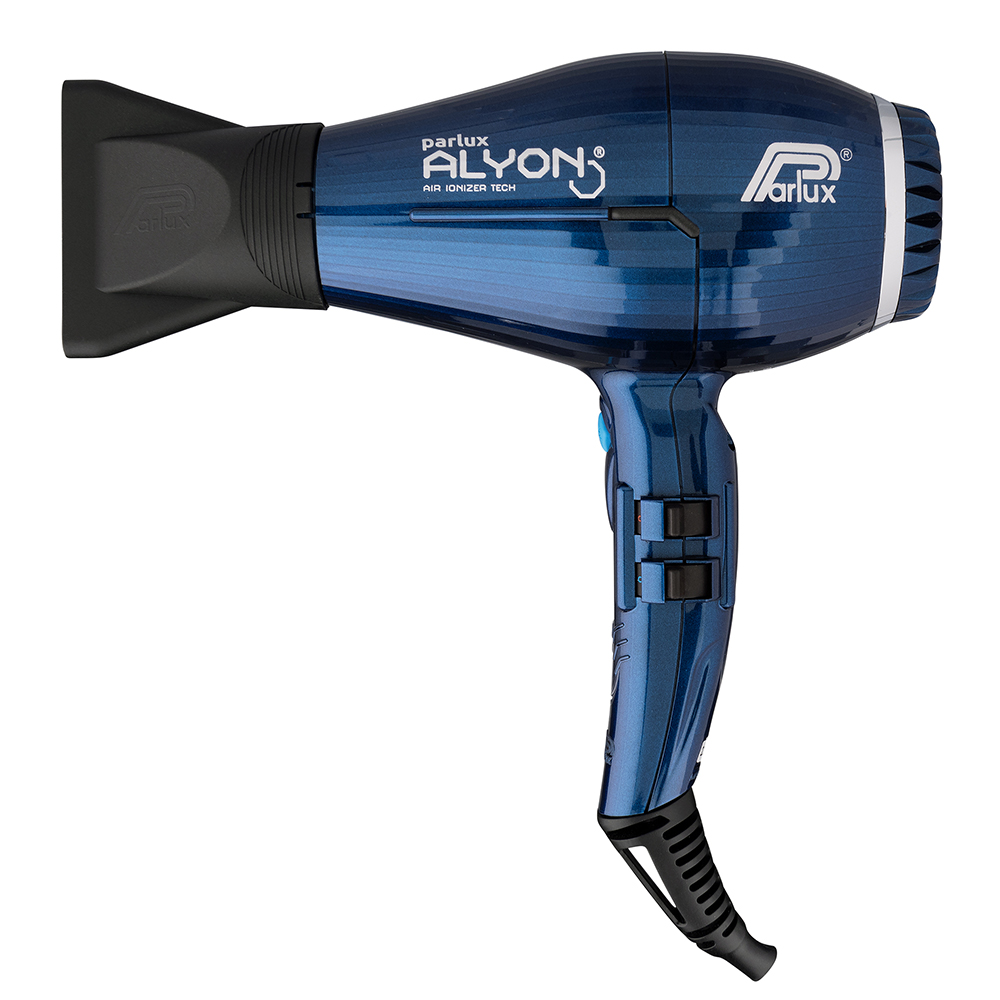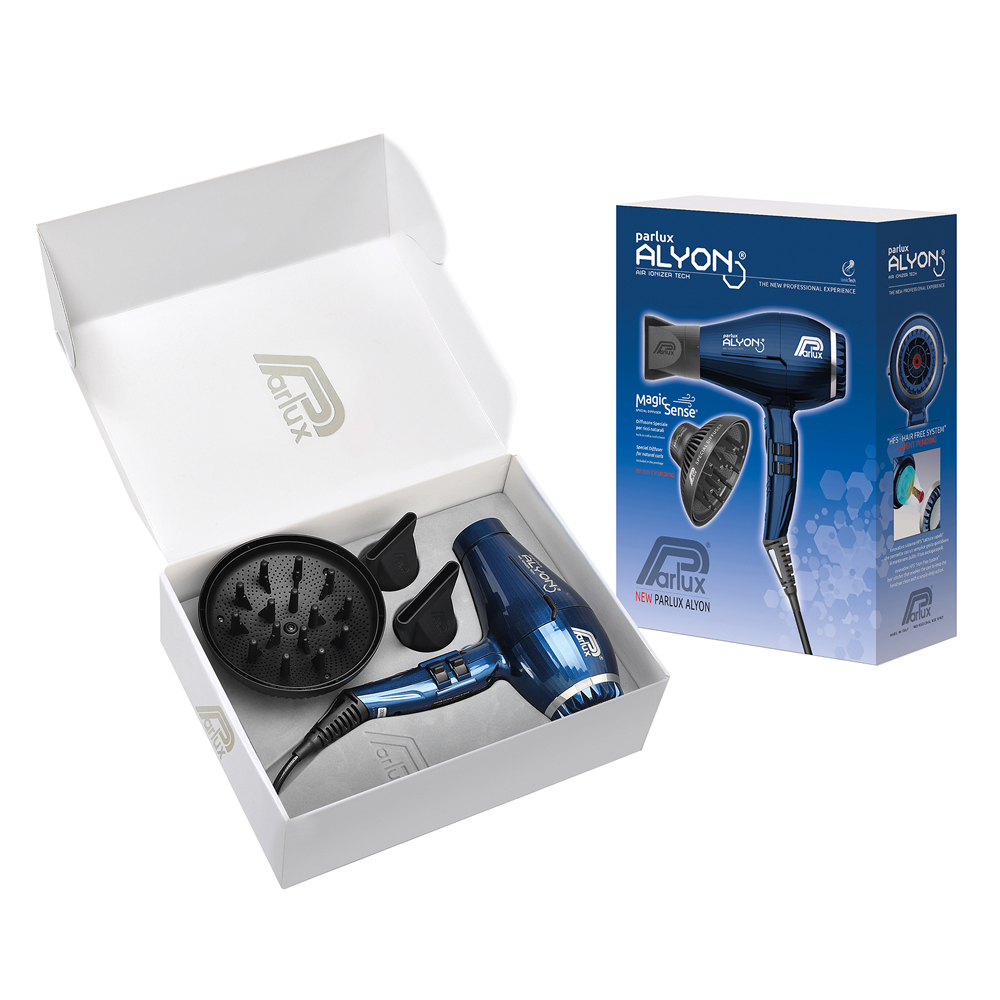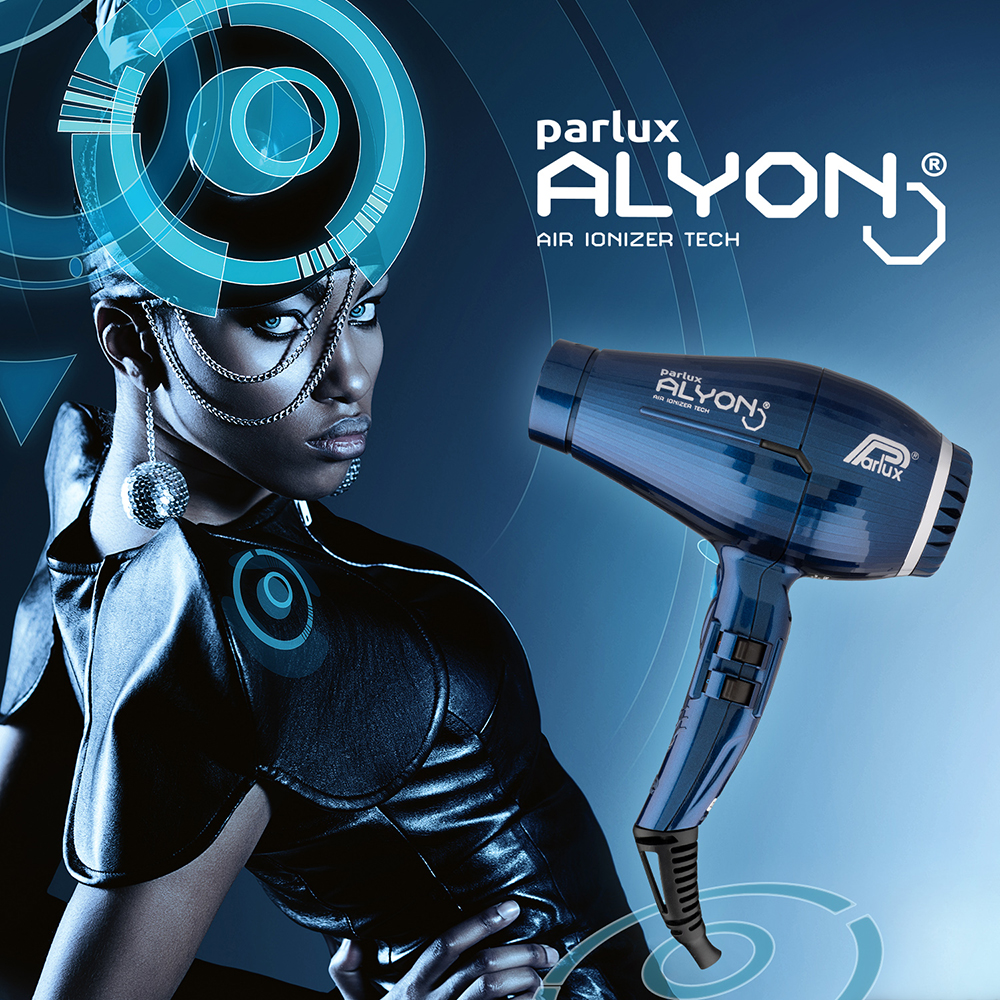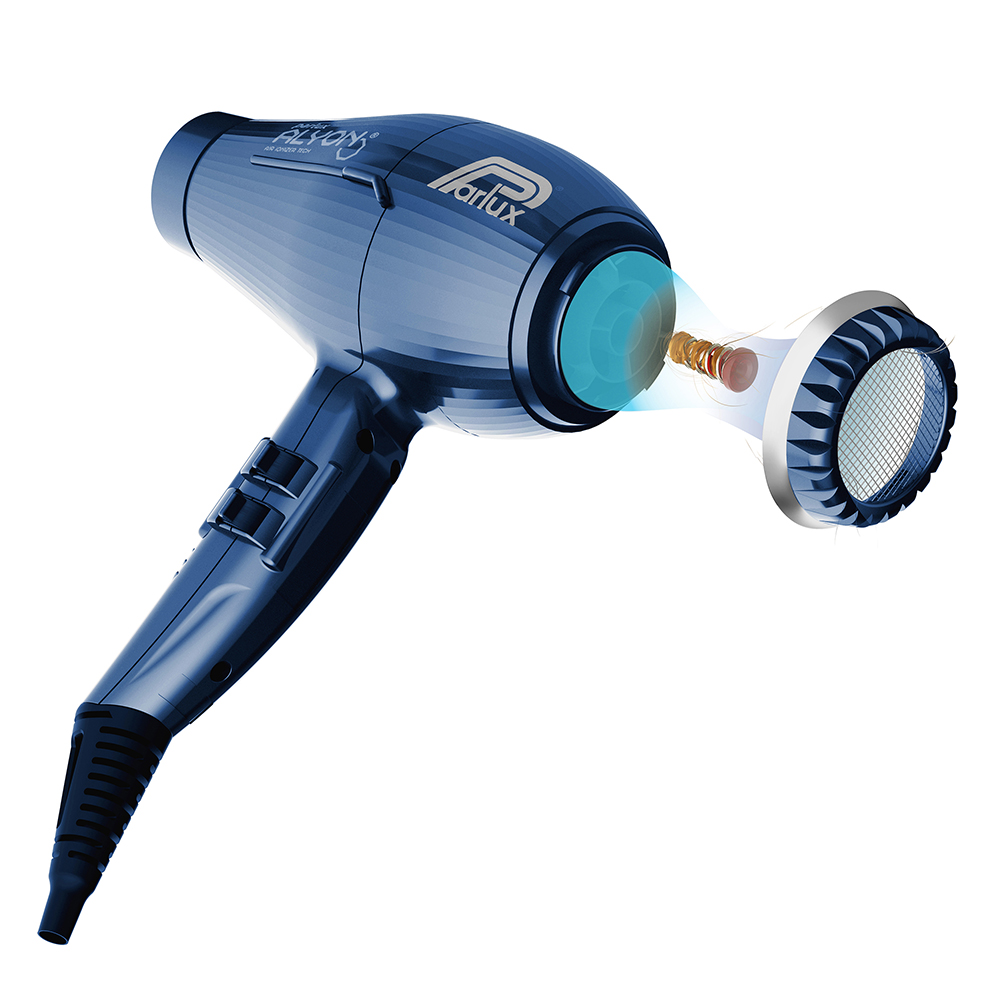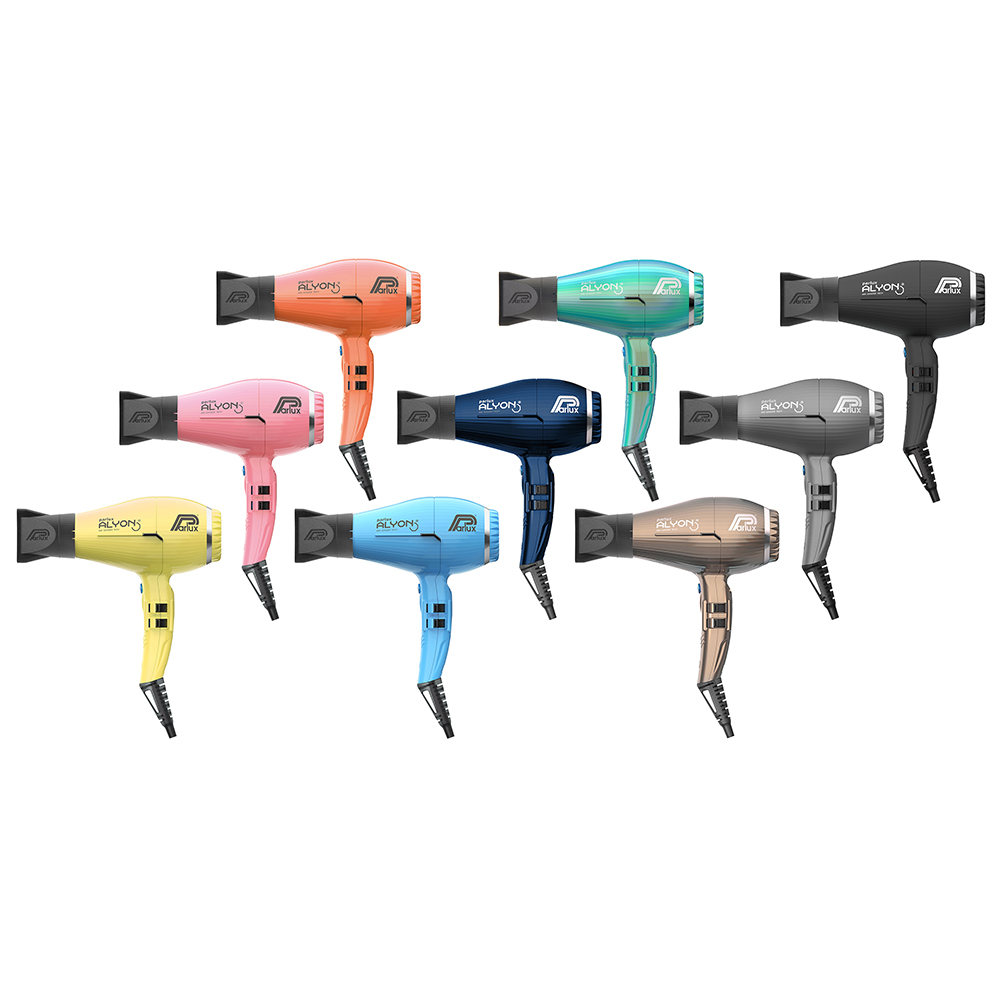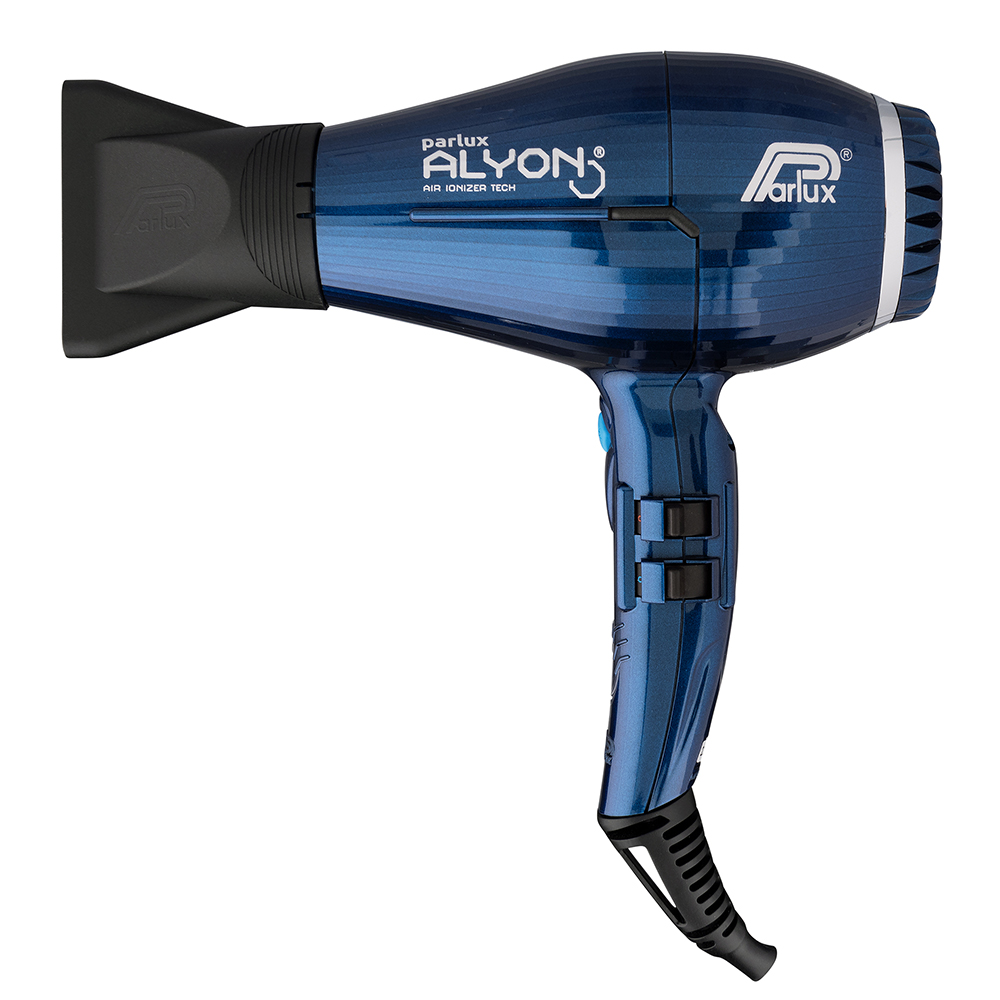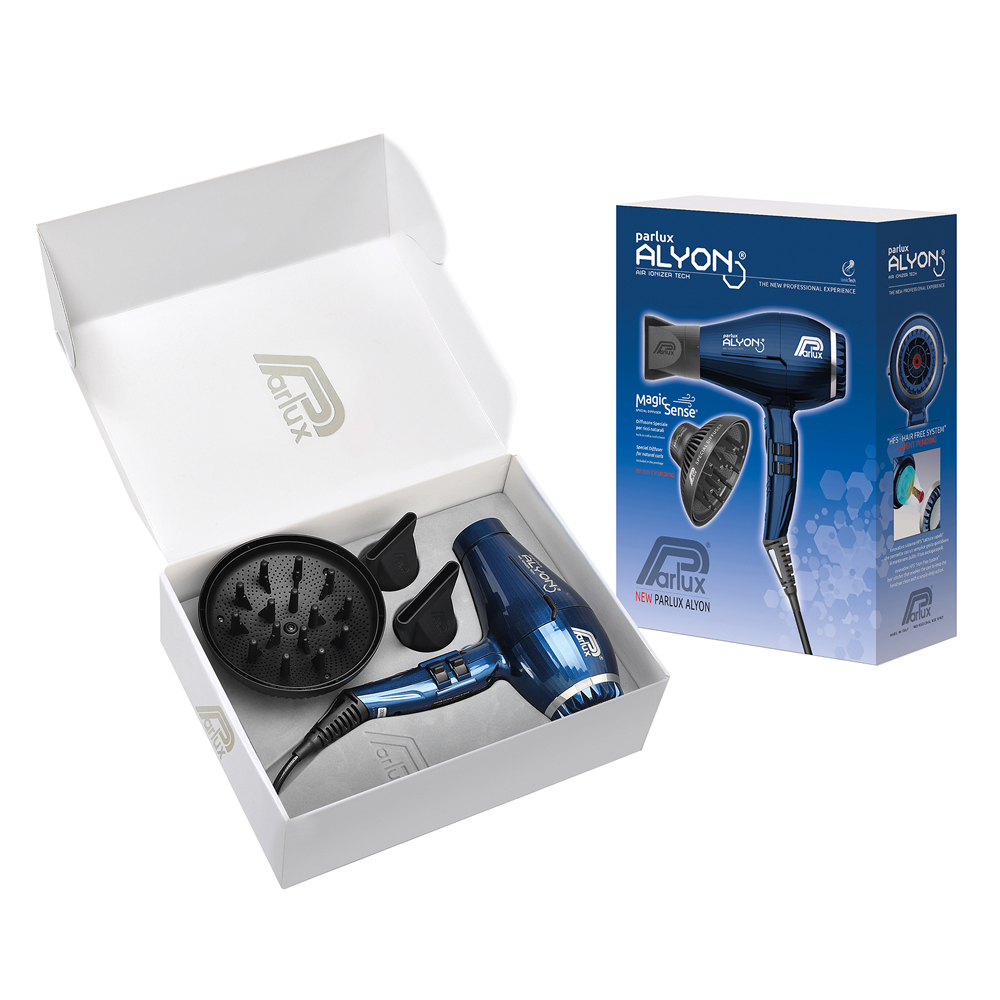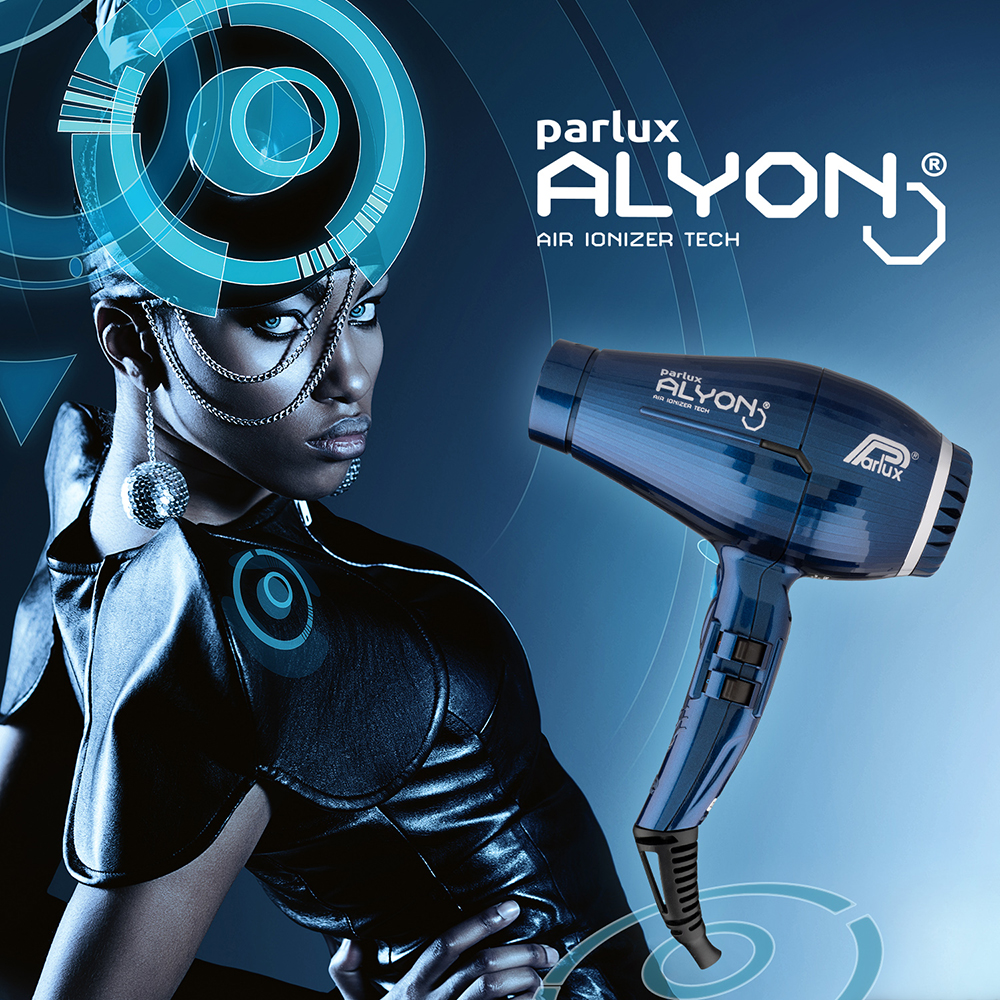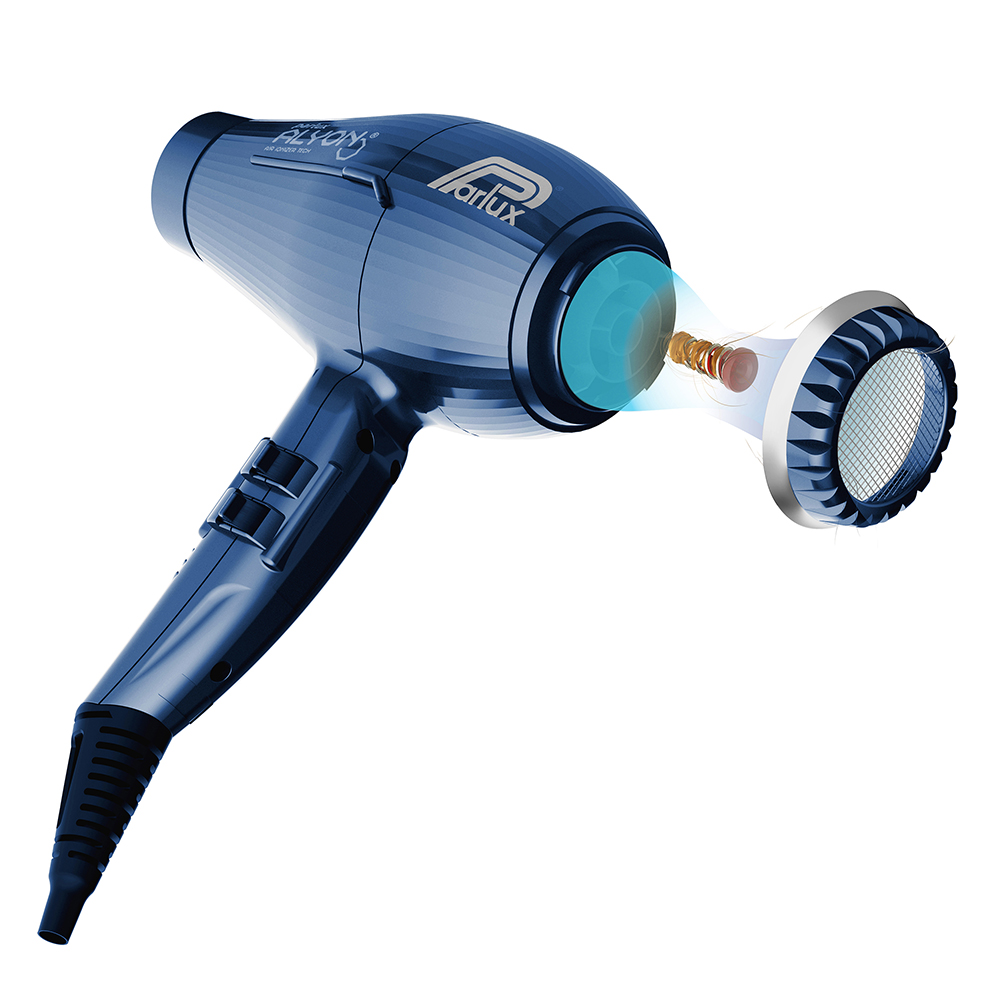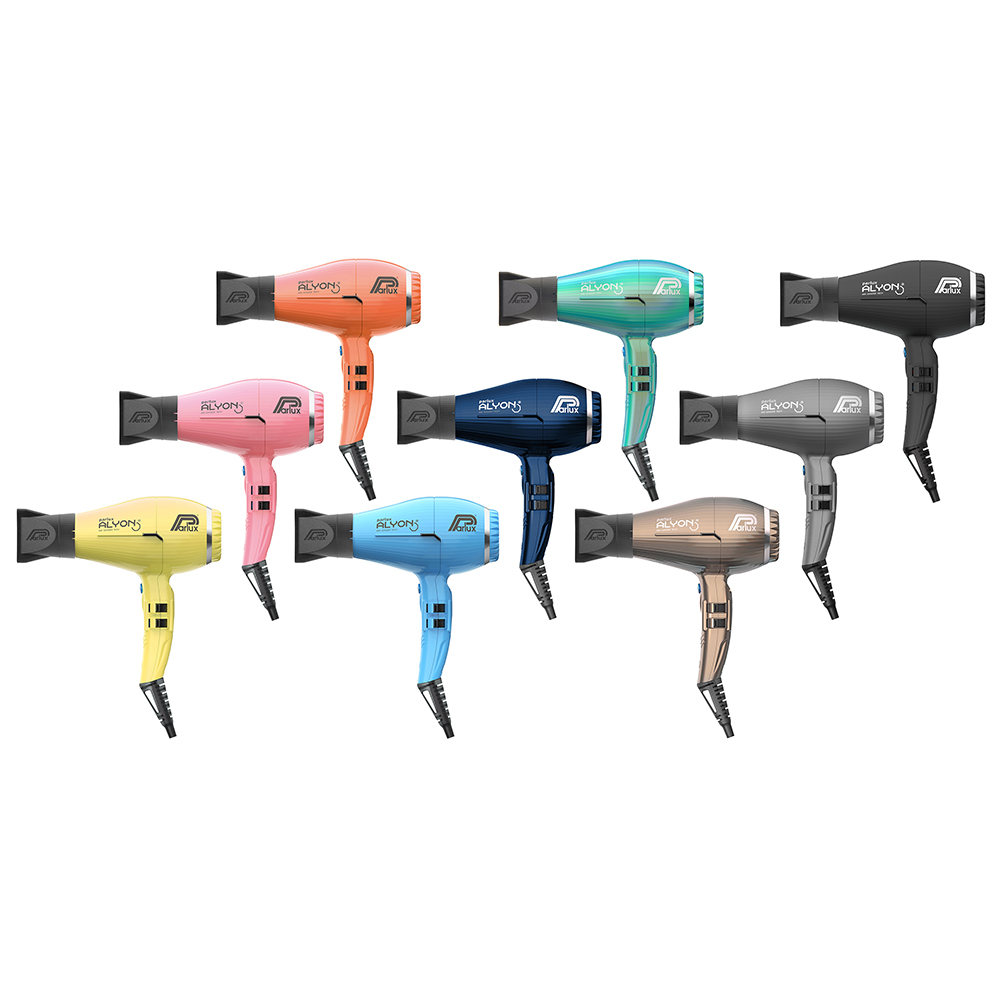 Parlux Alyon Air Ionizer Tech Hair Dryer
The New Power Player
State-of-the-art Air Ionizer Tech meets outstanding performance. The Parlux Alyon Air Ionizer Tech Hair Dryer harnesses ions to create the most advanced technology, ensuring a brilliantly shiny, smooth and healthy-looking finish. The supremely powerful motor pumps out a mighty 2,250 watts of power with an amazing 3,000 hour lifespan. Parlux Alyon is the hair dryer which is incredibly durable yet lightweight and ergonomic.
With four temperature settings and two speed settings, as well as an instant cold shot button, all hair types and textures will love Parlux Alyon. Specially designed for dynamic salon use with an innovative hair catcher system and an anti-heating front body for stylists who utilise the whole body of their hair dryer. Parlux Alyon Air Ionizer Hair Dryer has been created by professionals with salon use in mind!
2250 watts of controlled power
Longer lifespan: massive 3,000 hours
Concentrated airflow: 84 m³/h airflow
Air Ionizer Tech Ionic Technology: to ensure healthy drying
4 temperature / 2 speed settings: ideal for all hair types and textures
Ergonomic design with balanced weight
Ultra-lightweight: weighs just 456g
Professional K-Advanced Plus Motor
Anti-heating front body for easy styling
HFS (Hair Free System): innovative hair catcher system in the filter to increase lifespan
Soft Touch switches
Cold Air Button
Includes two concentrator nozzles to direct airflow
Melody Silencer: available to further reduce noise
2 year warranty
Made in Italy
For optimal results shampoo, apply conditioner and then rinse hair. Detangle and dry. Dry hair using a radial brush and, if preferred, the concentrator nozzle supplied with the dryer. Dry one section of the hair at a time by winding hair gently around, or partially around the radial brush. Whilst letting the hair glide over the brush, apply air from the dryer at the required temperature. Repeat until hair is dry and desired style is achieved.
2 year manufacturer's warranty
Guaranteed product authenticity
Secure online payments
Free delivery over $75, Australia-wide
Click and Collect option available in Sydney, Brisbane and Perth
Prices always at recommended retail price. We don't inflate our RRPs to make discounts look bigger
Have a question about the Parlux Alyon Air Ionizer Tech Hair Dryer? Contact us directly via 1800 251 215 or visit our Contact or FAQs pages.